What's Your Persona 3: Pat or Pretender?
Your Process - Aug 03, 2022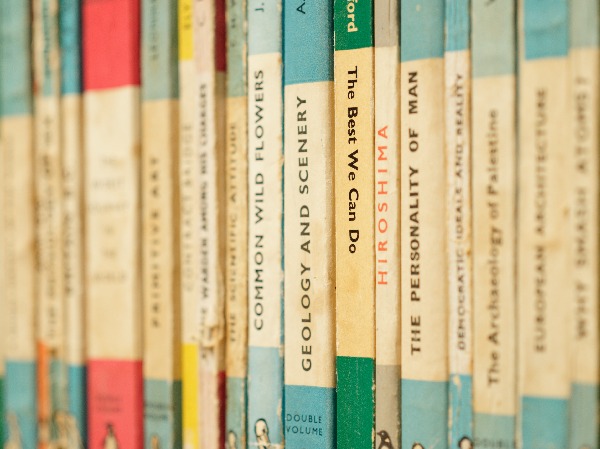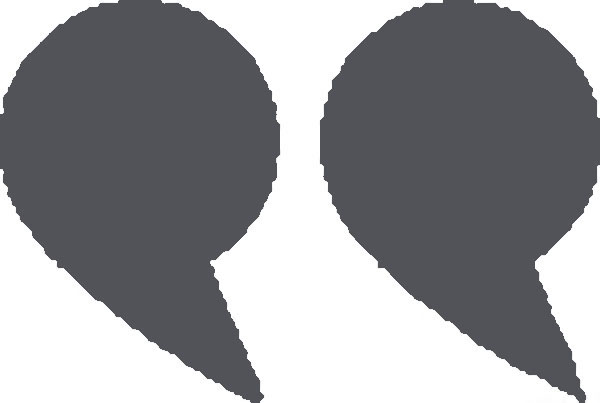 Publication is a marathon, not a sprint. Writing the book is only the start.
― Jo Linsdell
Is publication on your mind each time you sit down to write? If so, this post is for you!
So far in our persona series, we've met Learning Logan and Motivation Max. Recall, Logan is the type of writer who actively works to improve their craft, whereas Max is someone whose biggest writing challenge is finding motivation.
This week, I'm introducing another common writerly type: Publication Pat. Like Learning Logan, this persona is best defined by their goal. As you can guess, for Pat it's all about getting published.
The point of our personas development, and this blog series, is to help you better understand yourself so you can use that understanding to achieve the success you deserve. Gauging the degree to which you fit this publication persona, for instance, goes hand in hand with an honest self-assessment. Is publication really your goal? And if so, what will you do to achieve it?
Before diving in, let's unpack what publication means to you, personally. By doing so with precision, it will be that much easier to identify the hurdles that stand in the way of achieving your goal.
In this ever more complicated industry, the definition of "published author" is increasingly hard to pin down. At one extreme there is the dwindling number of large traditional presses. At the other, lay what? Printing your own manuscript and giving it to a friend, perhaps? At least three dimensions emerge from my thinking about this issue.
First, there's money. Someone who makes a living as a writer may be said to be a professional, but most published authors don't make much money. In fact, only about 5% of traditionally published authors can support themselves on advances and royalties alone.
The Bardsy members I know are well aware of this professional pickle. Nearly all say they want to be published; however, money - while nice! - is not their main goal.
Next, there's your audience. Having more is usually better, right? Well maybe, but you could make an argument that for some it's less important. We have many members who want to write and publish for the sake of their family, for instance. Publishing a very limited edition memoir would more than suffice. We'll be talking about another persona that fits this category next time.
Finally, there is prestige. Certainly, rising to the top of bestseller lists is a mark of authorial success. Still, is that more satisfying than developing a paying readership through self-publishing? Prestige is a funny game, and while the venues and prizes at the very top may be well defined, they can be hard to achieve and quick to slip away.
So, yes, almost everyone who sits down to write wants to be published, but think about what that means for you. More specifically, think about where you want to publish your first work, your second and so forth. Our most successful members do exactly that.
In my experience and research, successful Pats share two traits. They are serious about their writing, and they are self-aware. Together with persistence, these two traits all but guarantee that you'll achieve the success you deserve.
The right tools make the job easier. Our
Publishability Index
can be your best friend as you write, revise and prepare your work for submission. Once you've written a solid draft, use it as a checklist (a 23 point checklist!) to identify strengths and address weaknesses. Hit it again and again until you can genuinely say you have a great story.
A word to the wise: if you can't be honest about your work, there's not much hope. Yes, shooting for the stars provides the impetus to start nearly every project; it's the big dream that keeps you going. However, it can also be a trap. I run across these types now and then, often enough that it's worth giving them a name: Grandiose Gary. You've probably encountered some Garys on your writing journey.
In our years of research and talking to writers, all fall into three categories. They underestimate the quality of their stories, they are dead on in their self-evaluations or they consistently overestimate themselves, sometimes pathologically. The first tend to suffer from impostor syndrome: "my writing just isn't good enough; I'll never get published." With some coaching and kind, constructive feedback, they'll come to see their work as it is. Then, the sky's the limit, and they can join those in the second category on their journey to success.
The third category belongs to Grandiose Gary. Because of his overconfidence, Gary is less likely to put in the effort needed to get published. When he receives honest feedback, he goes on the defensive and feels like others "don't get it." To them, publishing is not about writing well, which they believe is in the bag; it's about finding the right connection, the right tactic or the right trick. Success for them is just around the corner, but it never comes. Don't be a Gary; if you are, stay away.
Gary, when it comes down to it, pretends to be Pat. They say they want to publish; they may look serious and write a lot. The difference is that they mistake writing more for writing better, and sending out more queries as the solution to a stream of rejections. At worst, Gary is a know-it-all who is convinced of his own greatness. Failure, to them, stems from everyone else.
So if you're a true Pat—serious, self-aware and persistent—get going! Shameless plug, Bardsy is there to guide you on your journey.
Do you write for more than just the chance to publish? Come back next week to meet another persona that could be yours!
If you're unsure whether you're a Pat, here's a question to help you figure it out:
What does being a successful author mean to you?
Send me an email with your answer!
CLICK A TAB TO USE WILL.POWER
TO DO LIST:
Add tasks to your sortable list, then revel in checking them off.
SCRATCHPAD:
Cache your gems as the fall in this always accessible place.
PRIVATE JOURNAL:
Reflect on your process — good, bad and ugly — in your dated diary.
TRACKING:
Measure your progress with key writing metrics, automatically,